I attended the movie
Saving Mr. Banks
this afternoon. I sobbed, alone in my dark corner seat, glad of the isolation, and again without tissue, dragged rough napkins over my face. The levels of emotions set me off from many directions.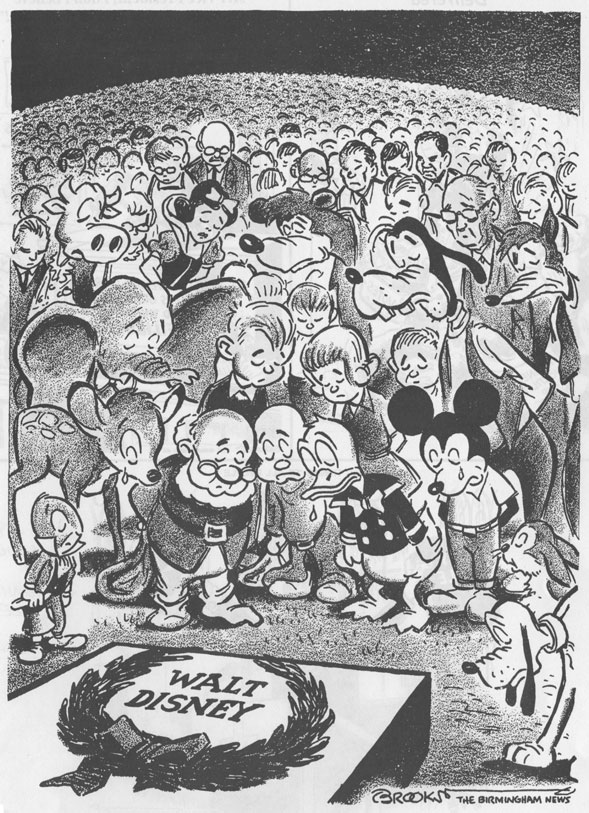 These are as close as I can find to my memory
First of all it is Disney. I grew up loving Disney. He greeted us every Sunday evening with Tinker Bell. I remember when the man died, the picture of the editorial cartoon of the globe tied with a black ribbon of mourning, with the characters he brought to the screen surrounding the world, all with sad faces. His last character, Mary Poppins, long face, with her open umbrella above her lowered head gazing at the memorial.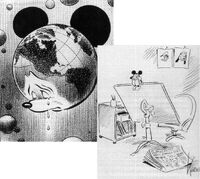 Saving Mr. Banks
shows the last glimpses in a way of Walt. He died December 15, 1966. The setting of the movie is the early 1960's, my early childhood time setting.
Mary Poppins
, the movie formed much of my childhood. I had almost forgotten the magic of the movie when in 1986 on our trip to England the children of the people we visited, had the VHS tape of this tale. I felt more comfortable with the children than the adults and again became entranced with the musical. I discovered as I grew older that Disney movies provided more than child entertainment. We also traveled on to London the day after watching the movie where the tale is set.
When I heard
Saving Mr. Banks
would be coming out, I became immediately interested. I devour stories of writers with their formation of ideas. With Tom Hanks and Emma Thompson playing the lead roles, I imagined I would not be disappointed. I did some background homework before the movie was released.
P. L. Travers I didn't know much about. She was born in Australia a year after Grandma Evans, 1899. Mrs. Travers led an unconventional life, rather as how I see Grandma's life. None of Mrs. Travers' affairs with both men and women entered the movie I saw today. The movie only touched on her very early life with her father. She performed briefly on the stage. Grandma loved performing, but never left the area to do so professionally.
I think of this generation, Disney born in 1901, Travers in 1899 and Grandma 1898 with their hardships. Grandma lived with the pain of losing her mother when she was seven. Travers was about the same age when her beloved father passed away. I got the impression that these children had to be adults way before our modern conventions would allow. Disney, in the movie, relates how his father expected him and his brother to be unpaid newspaper boys for his paper to save a dime. He was so cold in the winter delivering papers twice a day in drifts over his eight year old head, that he couldn't concentrate in school. But he knew he had to do it to avoid the strap of punishment from his father's hand. Whether this was true, hard to say, as many memories we have made are, but Disney used them to bring the world hope and so in a riveting scene he convinces Mrs. Travers to do the same with her hurts.
I see a young Hazel with farm work in the early images of Traver's farm. Pamela saves her mother from suicide and I think how my great grandpa suffered from melancholy. Dealing with the death of a spouse grieves in any generation.
My character, Eva, in
Country
forms more in my mind. She is only twenty in my story, but life has already dealt her tough blows, being widowed, having an abortion and dragging herself home to her family and wagging tongues. I can almost see her in the 1960's like Emma Thompson's P. L. Travers. I haven't finished writing my story. This is the character's time period, and I am seeing the hard life they must overcome. This generation guided my parents which then influenced me.
I sat in the dark theater, first with tears gently rolling down my cheeks. The hard life of Grandma, then Eva, bring stronger tears. I think of how my realization as an adult of the beauty in the movie
Mary Poppins
. The whole family is saved with Mr. Banks learning to love the family. We take our darkness and make hope. I'm glad Mr. Disney influenced Mrs. Travers to sign the rights, which gave us this movie. The sobbing I control as I think of hurting families today, who need the fathers saved.